Diane Harris Cline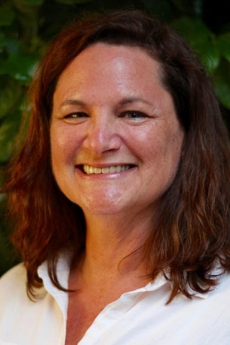 Diane Harris Cline
Associate Professor of History and Classical and Ancient Near Eastern Studies, Program Coordinator for Classical and Ancient Near Eastern Studies
---
Contact:
Office Phone:
(202) 994-5339
801 22nd St NW
Washington DC 20052
Diane Harris Cline is an associate professor of history at The George Washington University, and an ancient Greek historian and classical archaeologist. In her cross-disciplinary research, she is a pioneer in the digital humanities, applying social network analysis to study the social ties in ancient Greece. Cline is the author of two books, The Treasures of the Parthenon and Erechtheion (Oxford) and The Greeks: An Illustrated History (National Geographic). She is a two-time Fulbright Scholar and has won three NEH awards for her research in Greece. Cline has taught a wide range of courses on Greek and Roman history, archaeology, mythology, literature, and culture. She has won teaching awards at GWU, including the Columbian Prize for teaching and mentoring advanced undergraduate students in 2017 and the Morton A. Bender award for Excellence in Teaching in 2018. As for fellowships and external research awards, over the past five years, Cline was co-principal investigator for an NEH Digital Humanities Advancement Grant, a Fulbright Scholar in Greece at the University of Crete, a Fellow at the Harvard Center for Hellenic Studies, and participated in a summer Institute in Digital Textual Studies held at the National Humanities Center in Chapel Hill. Her summer residency at the National Humanities Center, Chapel Hill NC for 2020 was canceled due to COVID-19.
---
Books
Diane Harris Cline. 2016. The Greeks: An Illustrated History. National Geographic, distributed by Random House/Penguin in US, Simon & Schuster in the UK and worldwide, 202 pp. ISBN 9781426216701. Published in Modern Greek, 2018.
Cline, Eric H., and Diane Harris Cline, eds. 1998. The Aegean and the Orient in the Second Millennium: Proceedings of the 50th Anniversary Symposium, Cincinnati, 18-20 April 1997. Liège, Belgique: Université de Liège, Histoire de l'art et Archéologie de La Grèce Antique. Aegeum 18. Liège: Université de Liège, Histoire de l'art et archéologie de la Grèce antique. 363 pp.
Harris, Diane. 1995. The Treasures of the Parthenon and Erechtheion. Oxford Monographs on Classical Archaeology. Oxford and New York: Oxford University Press. 306 pp. ISBN 0198149409. 
Select Articles Since 2012
2020
"Social Network Analysis and Connoisseurship in the Study of Athenian Potters' Communities." Co-authored with Eleni Hasaki. In Reconstructing Scales of Production in the Ancient Greek World: Producers, Processes, Products, People, edited by Martin Bentz and Eleni Hasaki, 59–80. Heidelberg: Propylaeum. https://doi.org/10.11588/PROPYLAEUM.639.
"Athens as a Small World." In The Ties That Bind: Ancient Politics and Network Research, edited by Wim Broekaert, Elena Köstner, and Christian Rollinger, 36–56. Journal of Historical Network Research 4. https://doi.org/10.25517/jhnr.v4i0.84
 "A Field Map for Untangling the Entangled Sea." In The Entangled Sea, edited by Ina Berg and Louise Hitchcock, 226–49. Journal of Eastern Mediterranean Archaeology & Heritage Studies 8 (3-4). https://www.jstor.org/stable/10.5325/jeasmedarcherstu.8.3-4.0226.
 2019
"The Social Network of Socrates." CHS Research Bulletin 7 (2019).  Posted 2/21/19 https://research-bulletin.chs.harvard.edu/2019/02/21/social-network-of-socrates/
"The Connected World of Potters in Ancient Athens: Collaborations, Connoisseurship and Social Network Analysis." co-authored with Eleni Hasaki. Harvard Center for Hellenic Studies, CHS Research Bulletin 7 (2019). http://nrs.harvard.edu/urn-3:hlnc.essay:ClineD_and_HasakiE.The_Connected_World_of_Potters.2019
"Phidias and Pericles: Hold My Wine." Biblical Archaeology Review 45 (1): 18, 68. https://www.biblicalarchaeology.org/daily/ancient-cultures/daily-life-and-practice/phidias-pericles-cup/
2018
"Entanglement, Materiality, and the Social Organisation of Construction Workers in Classical Athens." In Ancient Greek History and Contemporary Social Science, edited by Mirko Canevaro, Andrew Erskine, Benjamin Gray, and Josiah Ober, 512–28. Edinburgh University Press. https://doi.org/10.3366/edinburgh/9781474421775.001.0001
2015
 "The Amarna Letters: A Web of Interaction." Journal of Ancient Egyptian Interconnections 7 (4): 58–60. https://egyptianexpedition.org/articles/the-amarna-letters-a-web-of-interaction/
"Text Messages, Tablets, and Social Networks in the Late Bronze Age Eastern Mediterranean: The Small World of the Amarna Letters." In Egypt and the Near East: Crossroads II. Proceedings of an International Conference on the Relations of Egypt and the Near East in the Bronze Age, edited by Jana Mynářová et al., 17-44. Prague: Czech Institute of Egyptology, Charles University in Prague Press. ISBN 978-8073083625.
2012
"Six Degrees of Alexander: Social Network Analysis as a Tool for Ancient History." festschrift edition Alexander Studies presented to John Yardley on his Seventieth Birthday, Ancient History Bulletin 26 (1-2): 59-70. https://ancienthistorybulletin.org/downloads/diane-harris-cline-six-degrees-of-alexander-social-network-analysis-as-a-tool-for-ancient-history-59-70/
1982 Intercollegiate Center for Classical Studies in Rome
1983 Stanford University. B.A. in Classics, with Distinction
1986 Princeton University M.A. in Classical Archaeology
1987-1990 American School of Classical Studies in Athens
1991 Princeton University Ph.D. in Classical Archaeology